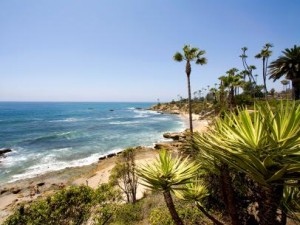 From vacation to weddings to beautiful, sunny weekdays, there are so many fun distractions that come into our lives during the summer months.
It's human nature. Why would you want to be behind your desk when it's 80 degrees and lovely outside?
The obvious answer is to keep your business running efficiently, you need to stay focused and productive. The good news is there are ways some fun ways to stay engaged with your team and clients throughout these awesome months ahead…
Keep Your Workspace Cool
We're sure you've heard that weather can actually affect mood. Usually, we associate this phenomenon with the winter months, but the same can be true in summer. Psychological Science shared that heat can decrease mood. So, if there's a nice, cool breeze, open the windows or turn on the fan!
Plan Team Outings
If you manage a team, why not take your work outside There are plenty of coffee shops that offer outdoor seating with great wifi (some parks do too!). Plan on packing a picnic lunch or grab lunch to go at your favorite local restaurant, and get some work done while enjoying the beautiful weather. If you work for someone else, think about suggesting this idea.
Prioritize Smart Output Over Lengthy Hours
Often, when people know there is a light at the end of the tunnel, they work smarter versus just harder. If your business can support it, set some weekly goals with your team. If they are met, allow them to leave the office an hour or two early.
Offer Some Bonuses
If you're feeling like you'd rather be at the beach, chances are your team may be having that same feeling. So, make work fun (or more fun)! Create goals for your team and offer an incentive – baseball tickets, golf lessons or a gift card to a local restaurant.
Engage in Passion Projects
When people feel like they are personally involved in a project, they feel more invested, so if you have someone on your team interested in photography, sign them up for some classes. It's a win-win for all. They'll feel personally and professionally satisfied, and you'll have someone to shoot professional photos of your next listing.
We hope that these tips bring you nothing but happiness and productivity in the months ahead!
If you have any questions about escrow or we can share more about how we can help support your escrow needs, please contact us. We are ready and excited to help in any way possible.