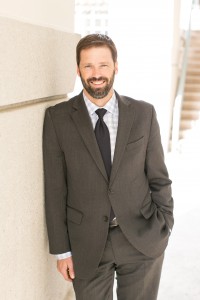 You know you're extremely lucky when you ask your company's COO what his title is and he says "Chief Operating Officer, but I sometimes change the toilet paper in Encinitas office."
While some COO's lead by quotas and rigid process, Joe also shares his wisdom via mentoring through encouragement. He also has killer ideas for internal and external growth that continue to shape who we are as an organization.
We're so very grateful to have him as one of our leaders!
What is your favorite thing about working at the company?
People – We have the best people in the world.
Tell us what a typical day at work for you entails.
Drive, talk on the phone, drive, talk on the phone, measure stuff.
What motivates you?
Growing things, being effective, helping people get out of debt, coaching.
How long have you been in the escrow industry?
Escrow 12 years, Sales my whole life 🙂
What is the one thing you can't resist?
Ashley Escalera's Ice Cream Pies.
What's the best book you've ever read?
The Power of One by Bryce Courtenay.
If you had to eat one meal every day for the rest of your life, what would it be?
Pizza (I have an extra stomach for pizza)
If you could do another job for just one day, what would it be and why?
I would be Dave Ramsey for a day (helping people get out of debt).
What's one item on your bucket list that you can't wait to check off?
Watching my kids be better than me (wait, this might have already happened).
Joe, from everyone at the Pango Group family, thank you for everything you do for our organization. We know that your strategic thinking and positive energy is a huge part of the reason we love coming to work every day!